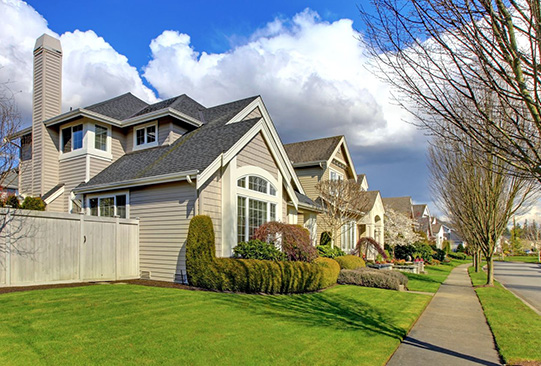 U.S. military veterans have opportunities to enjoy some richly-deserved benefits in other aspects of their lives, including some special options for financing their homes. VA loans may give active military personnel, retired veterans, and sometimes surviving family members of veterans the ability to purchase homes that might not prove available to them through more conventional mortgage loans.
But the mere fact that you can do a thing doesn't necessarily mean that you should. In some circumstances, military home seekers may find other types of loan options more amenable to their specific needs.
If you've decided to pursue a mortgage loan during or following your military career, you may want to examine these considerations before leaping into a VA loan application.
Loan Qualifications and Limits
A VA loan can open the door to home ownership for cash-strapped or credit-challenged military personnel who might otherwise struggle to get a conventional mortgage loan. This type of loan offers tremendous flexibility in qualifying factors such as credit scores and debt-to-income ratios; in fact, VA loans may come with no maximum debt ratio at all.
Potential For Zero Down Payment
Additionally, VA loans do not require the down payment typically needed for a more conventional or FHA loan. (The only other loan with no down payment requirement, the USDA loan, applies to rural areas and comes with some prohibitive income restrictions.)
The elimination of a mandatory down payment, coupled with the relaxed financial qualifications, can make a VA loan the most sensible choice for individuals who suffer from limited resources, "upside-down" credit and short credit histories.
Additional Qualifications to Consider
That said, VA loans usually impose some qualifications of their own — qualifications which may not appeal to some buyers. For one thing, a VA loan can only go toward the primary place of residence, not a summer cottage or second home. Military personnel who already own a home may therefore find this restriction a deal-breaker for their specific needs.
VA Loan Limits
VA loan amounts may also impose varying guaranty limits depending on where you live. The guaranty limit refers to your VA entitlement, the portion of your loan that escapes the down payment requirement.
As always, your best move is to call your trusted real estate and mortgage professionals to discuss the VA home purchase process and find out if it's the best option for you.